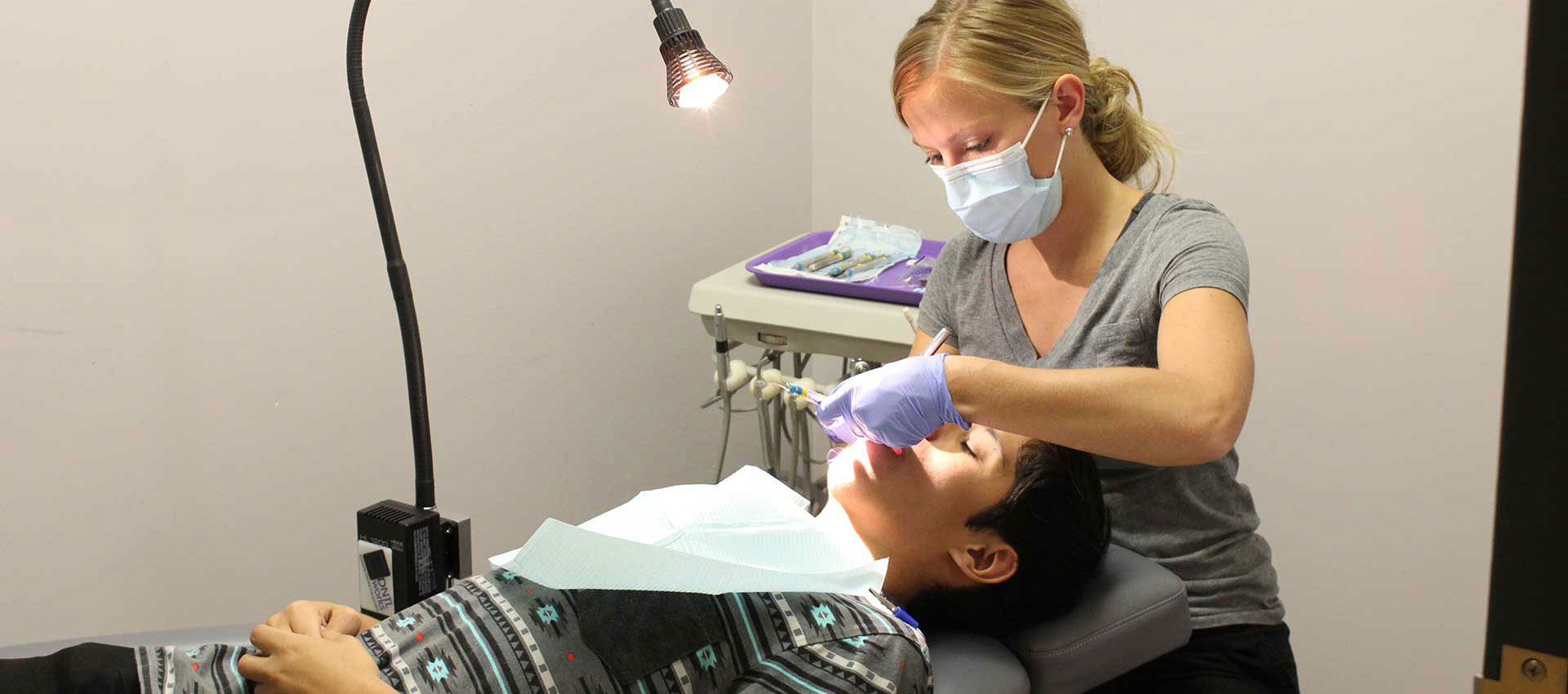 Rules and Regulations
Practices delivering dental services must comply with state and federal regulations for patient and provider safety as well as infection control. Specifics below apply to practices in Colorado. If you practice outside of Colorado, check the regulations applicable to your state. Please note that all laws, statutes, rules, and regulations are subject to change at any time, and that the enclosed checklist does not purport to include each and every law, statute, rule, or regulation that may apply to you and/or your practice. Neither Delta Dental of Colorado nor any of the individuals, entities or resources referenced below is providing you legal advice. Delta Dental of Colorado Foundation recommends consulting with an attorney prior to engaging in any regulated activity, including the practice of dental hygiene.
There is good deal of overlap between the regulations for medical and dental practices. However, there are some nuances specific to dental practices that need to be followed.
Checklist and Regulations
Review this Checklist for Dental Offices. It provides extensive details of federal and state regulations and highlights items unique to dental. At the end of the checklist are links to the original sources of the regulations for your reference.

Kim Laudenslager, RDH, who provides federal and state regulation training, has kindly permitted Delta Dental of Colorado Foundation to offer you this checklist. Kim has more than 17 years of experience leading inspections and training specific to dental. Her training schedule can be found at: http://kimlaudenslager.com/.
Annual/Biannual Requirements
Attend an annual Bloodborne Pathogen and Hazard Communications training. This is an OSHA and Colorado State Dental Board requirement (see supporting documentation in the "resources" section below). Many CO MDI Project grantees attended this annual training offered by Kim Laudenslager, which covers the bloodborne pathogen and hazard communications requirements and much more.
Hygienists must complete 30 hours of continuing education (CE) every two years. https://www.colorado.gov/pacific/dora/Dental_News#NewCE
TIP
Attend training as soon as possible after the hygienist is hired and be repeated at least annually. Other staff can attend the training, too. This training is particularly useful to those helping with compliance that may be unfamiliar with dental-specific regulations.
Mobile X-ray Units
The following information is specific to mobile X-ray units, such as the NOMAD or MaxRay. Mobile X-ray units were used in the CO MDI Project. If you are using a fixed X-ray unit research those regulations, which may be different.
Registration:
Inspection:

Mobile X-ray machines must be inspected before they can be used. A list of Colorado Department of Public Health & Environment qualified X-ray inspectors for dental machines can be found on their website.
Mobile X-ray machines must be inspected annually.

Safety:

Patients must wear an apron and a thyroid collar.
Hygienists must wear an apron and a thyroid collar.
Be sure to watch the video that comes with the X-ray equipment to learn about proper use and technique. Improper technique for holding the equipment could cause unnecessary exposure to radiation.

Radiation Exposure Compliance:

A dosimetry badge is used for monitoring cumulative radiation dose due to ionizing radiation exposure.
Hygienists must wear both a full body dosimetry badge and a finger dosimetry badge on the hand that is holding the unit.
Dosimetry badges must be worn at all times when taking radiographs. There is no exemption or waiver to discontinue wearing when using hand-held mobile X-ray units.
Dosimetry badge results must be uploaded and checked weekly. One dosimetry badge service is: