CO MDI Project Evaluation Overview
The CO MDI Project is being evaluated by the University of Colorado ACCORDS Program. The overarching goal of the evaluation is to assess whether the CO MDI Project meets its objectives.
The evaluation includes interviews with key stakeholders and surveys of providers, dental hygienists, and patients. It also includes tracking of monthly metrics and quarterly financials. These help gauge progress towards project objectives.
Objective 1: Expand access to dental services for underserved populations.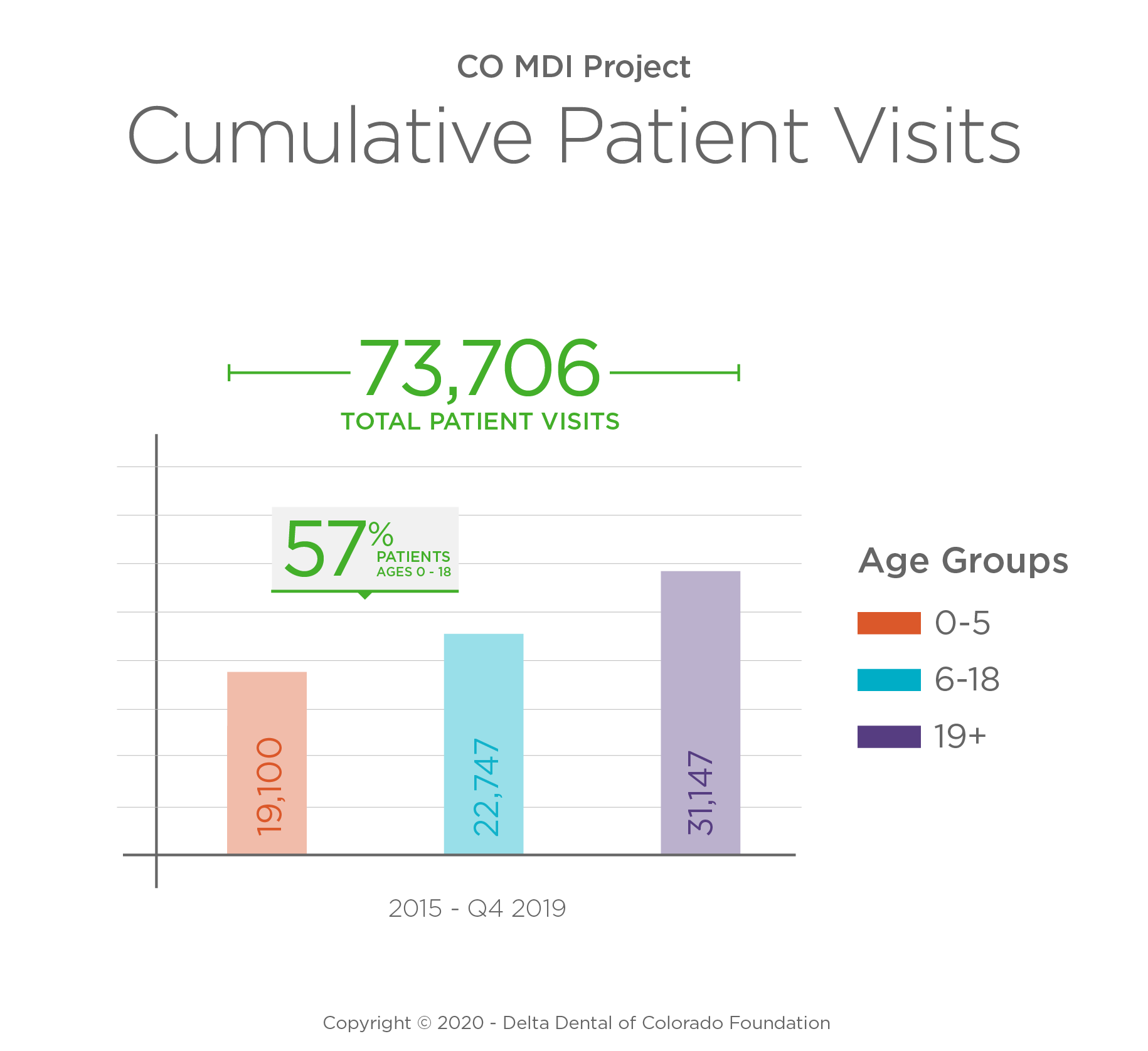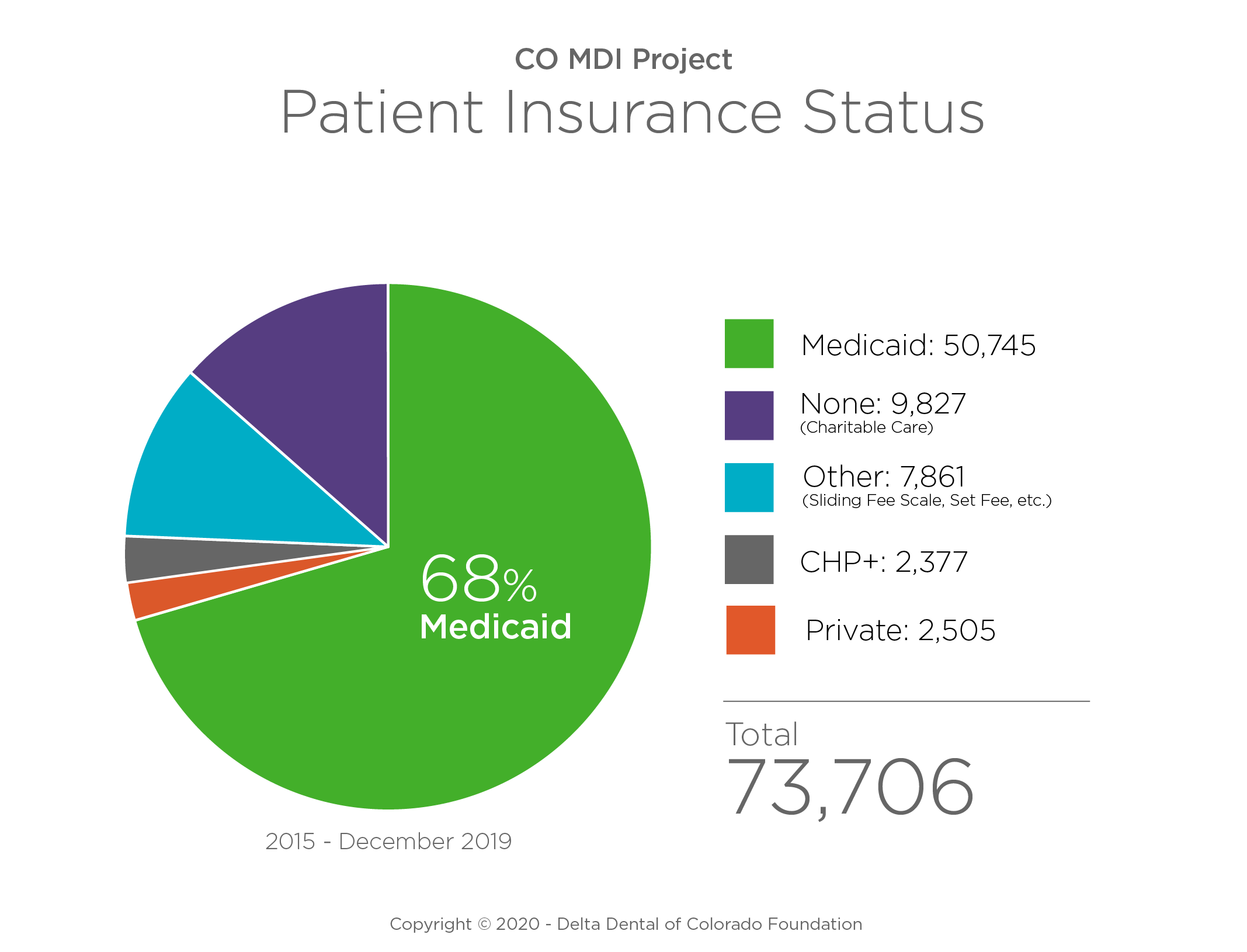 Objective 2: Develop financially sustainable models for delivering CO MDI Project services.
Wave I completed in March 2019 and a financial assessment of final results is being conducted.
Objective 3: Improve the oral health of patients seen through the CO MDI Project.
As of December 2019, 55% of patients who were referred to a dentist for restorative care attended those care visits. Some barriers to receiving restorative care include lack of dental insurance, no dentists in the community who accept the patient's insurance, geographic barriers (distance) to see a dentist, and limited capacity in partner dental practices to see more patients, etc.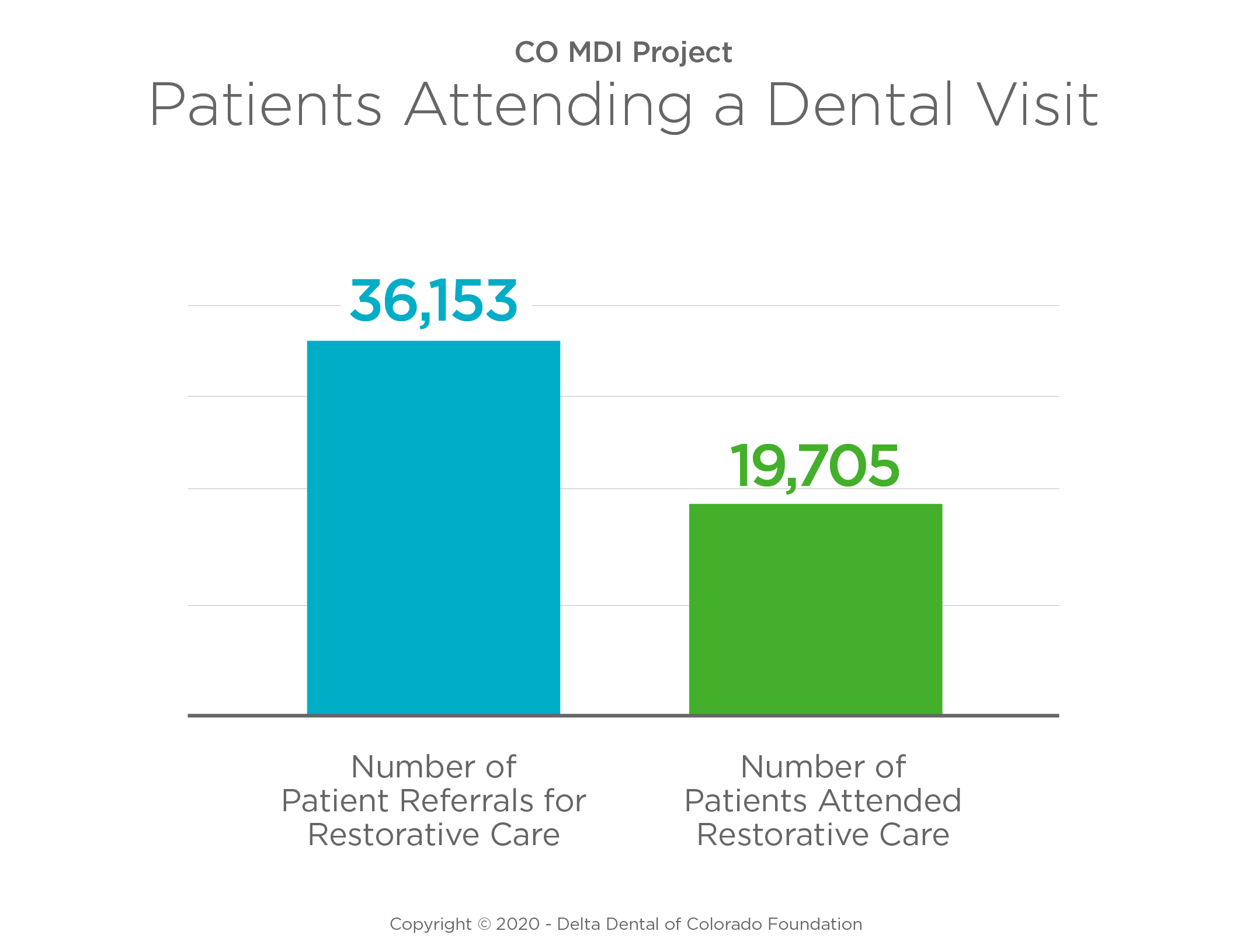 Key components of the CO MDI Project evaluation framework include:
Engage stakeholders.
Document and inform the project's process.
Understand the project's successes and failures.
Describe the project so that it can be replicated or expanded.
Gather credible evidence that can be trusted and shared.
Justify conclusions.
Share promising-practices and disseminate findings.
Present evidence to support oral health policy change.