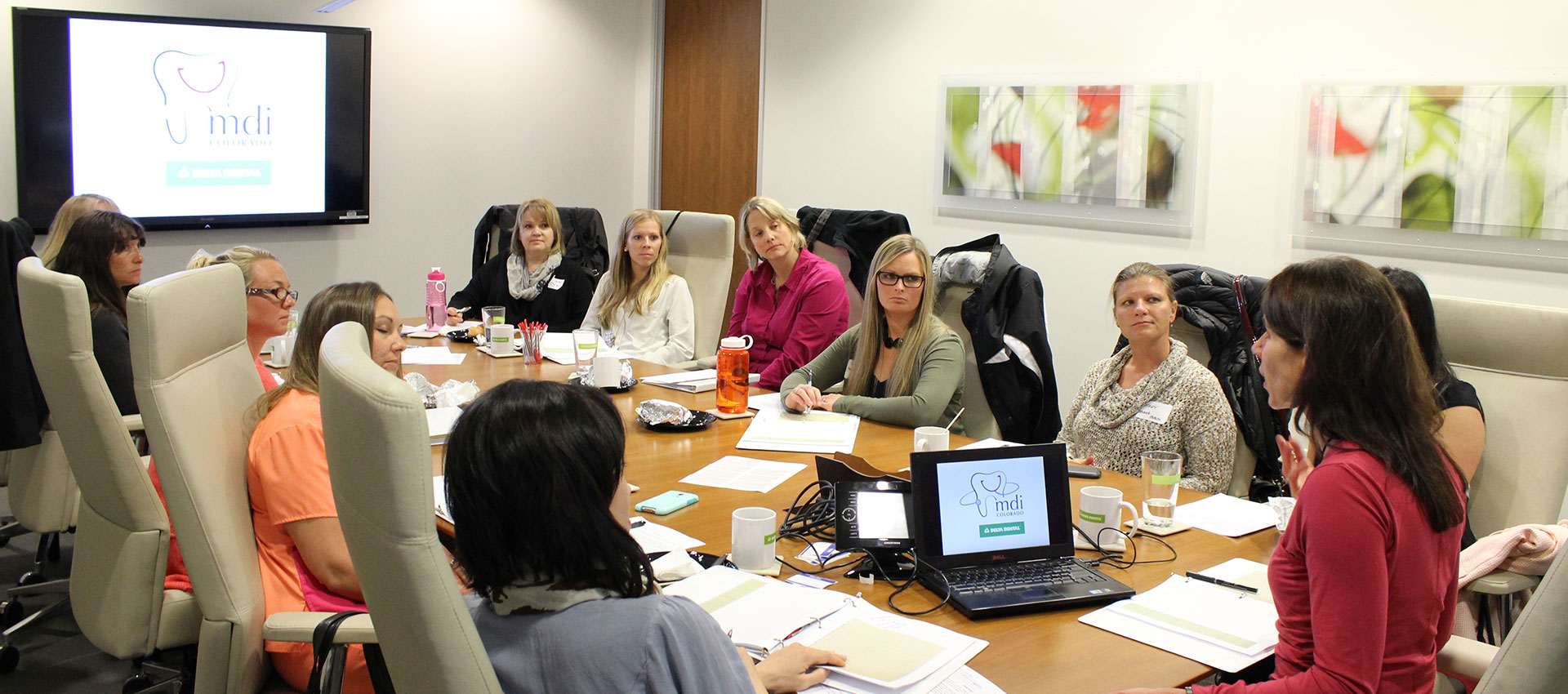 CO MDI implementation approach
CO MDI Project grantees participated in Learning Networks, which were meetings inspired by the work of the Institute of Healthcare Improvement (IHI). This facilitated, peer-to-peer learning approach can be highly effective for organizations that are going through similar experiences.
It served as a venue to learn, share, and work together to improve the coordination, quality, and integration of medical and dental care. CO MDI Project grantees discussed successes and barriers, shared key themes from data, and received training on integration and care delivery approaches.
The CO MDI Project Learning Networks involved multiple activities specific to the group as a whole and to the needs of individual practices. It was supported by implementation coaches. The coaches provided ongoing technical assistance to the practices to assist them in developing their model. Grantees tracked monthly metrics, which were used by the coaches during progress check-in meetings. Those meetings stimulated and drove the delivery of high-quality care and informed practice redesign. The practices also came together to learn from one another during monthly calls and at biannual Learning Sessions.
A practice interested in implementing the CO MDI model apart from a grant and a Learning Network can do so using this toolkit as a guide. Tracking metrics to assess progress and hiring a practice transformation coach to guide the process may also be helpful.