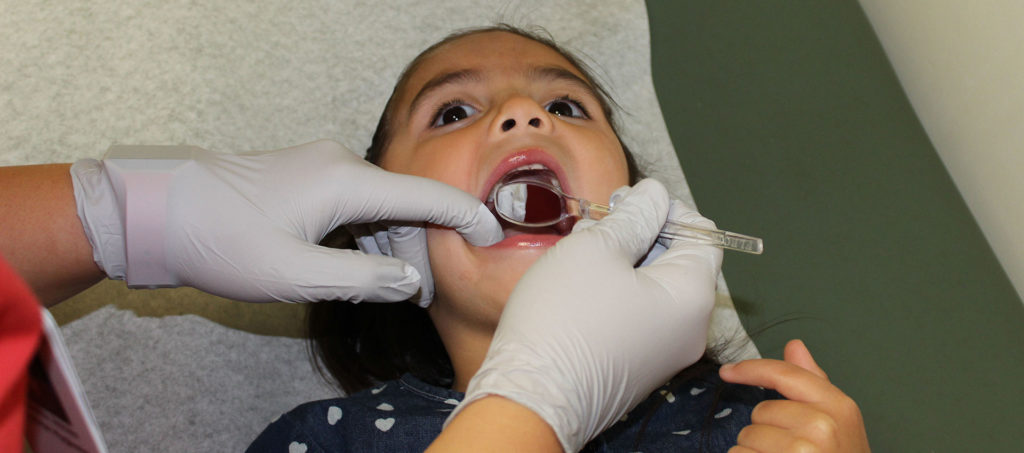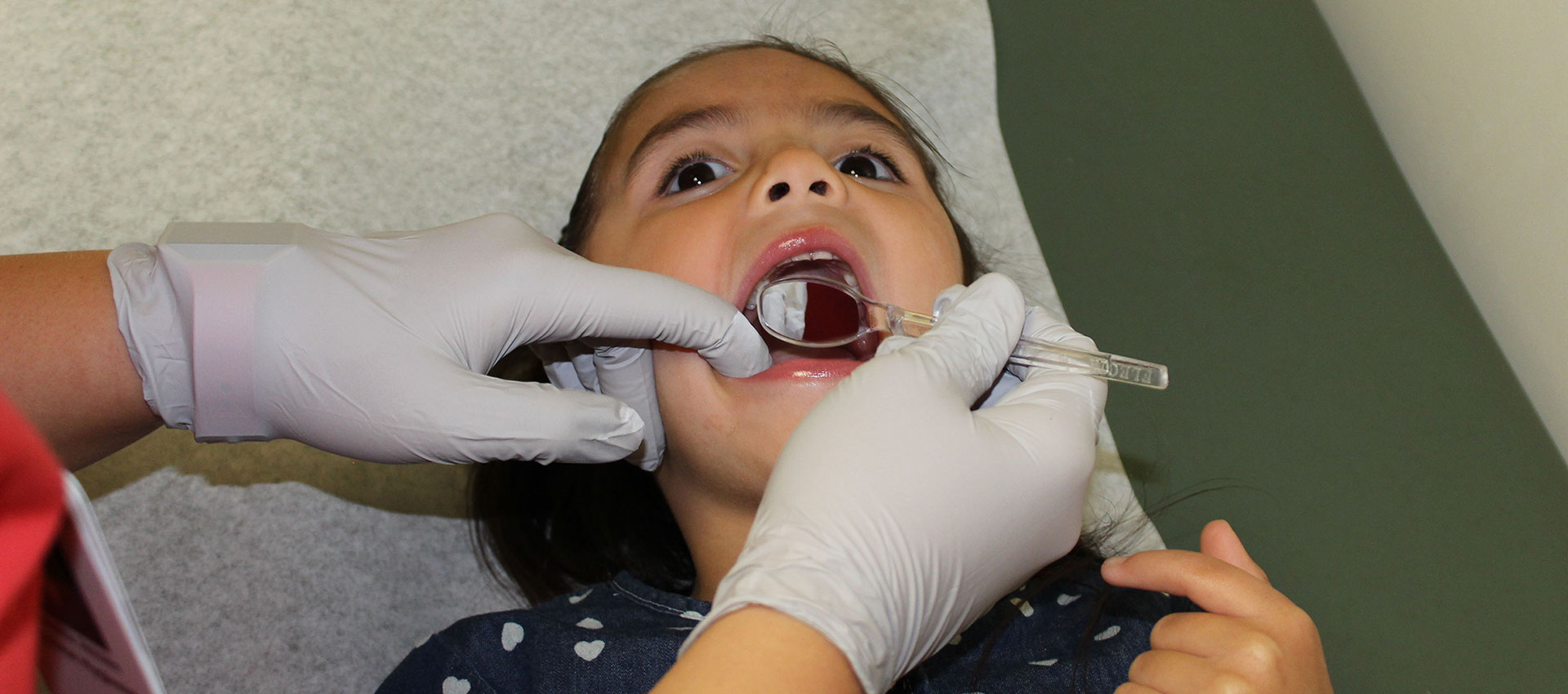 The Need for CO MDI
Integrating dental hygienists into medical care teams expands access to preventive dental services. It builds upon national interest in integrating all aspects of health care (medical-dental-behavioral-pharmacy-social work) into a comprehensive health care home. The American Association of Pediatric Dentistry (AAPD), the American Dental Association (ADA), and the American Academy of Pediatrics (AAP) promote bringing together the interprofessional and collaborative efforts of stakeholders to help expand access to early dental services and reduce oral health disparities (1).

The problem: Dental disease
Caries, or dental decay, is the most common chronic childhood health condition (1).
If left untreated, caries can lead to pain, low quality of life, missed school, emergency room visits, hospitalizations, and even death (2).
In Colorado, like most other states, caries among low-income populations is a serious public health concern with substantial costs (3).
Children in low-income families have double the caries rate of more economically advantaged children and are less likely to receive dental care (1).
However, caries is largely preventable (4).

Expanding access by being in a familiar setting
CO MDI's initial goal was to reach young children by providing dental hygiene services to patients in the medical home, leveraging the many medical visits children have. This changed early in the project to allow access to care for patients of all ages being seen in these medical practices It also offers the opportunity for comprehensive health care with a coordinated referral to a dentist.
Colorado children under 5 are least likely to visit the dentist; in 2019, just 59.2% had an appointment in the past year.
25% of Coloradans don't have dental insurance. Not all dental professionals accept insurance, especially public coverage. The most current estimates (2015-2016) of the percentage of dentists accepting Medicaid or Child Health Plan Plus (CHP+) range from 48-60%. 
Coloradans with incomes slightly above the poverty line report worse oral health outcomes than those at or below the poverty line. Those in the 134 to 250 percent Federal Poverty Level category fall above the income eligibility thresholds of programs such as Medicaid, but do not necessarily have sufficient resources to cover oral health expenses or purchase dental insurance.
According to the 2019 Colorado Health Access Survey, rural Coloradans are less likely to report positive oral health status, less likely to have visited a dental provider in the past year, less likely to have dental insurance, and more likely to skip dental care due to cost, relative to Colorado's urban residents.

Benefits of the CO MDI model
Offering full scope dental hygiene services in an integrated care delivery model has many benefits.
Supports the Triple Aim of:

Improving patient care experience (including quality and satisfaction).

Improving the health of populations.

Reducing the per capita cost of health care.

Reduces barriers to accessing care including:

Finding time to attend multiple appointments in different locations.

Finding different medical and dental provider locations.

Facilitates:

Contact with those who may otherwise not receive dental care.

Receiving medical and dental care in one visit.

Consistent health messages across providers.

Encourages collaboration through:

Team-based care approaches.

Team members working to the extent of their skills and licensure.

Reduces redundancies in care delivery.

Resources